Plan a Trip Off the Beaten Path; Create an Adventure
Is it your calling to plan a trip for a group? Are you constantly searching for that unforgettable tour?  Looking for a group tour rich in history? We know how difficult being original can be with group travel.
Plan a trip from Chicago to Cleveland steeped in history. The normal route is very uneventful to say the least. We can help you get off the beaten path and into a historic adventure.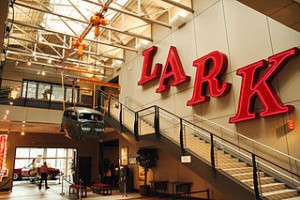 1. South Bend, IN – The Studebaker National Museum:
Calling all car clubs, antique car lovers, history buffs, rally planners and motor coach planners! Both  men and women like old cars and South Bend has a treat for you! Plan a trip to the Studebaker National Museum. It's located on the Museum Campus in South Bend, Indiana and housed in a 55,000 square foot facility. The Studebaker National Museum is the perfect addition to your tour itinerary.  More than just cars; it's a tour through history. It's also an exploration of our industrial manufacturing heritage.
A priceless collection of vehicles, artwork, archival material and artifacts spanning nearly 200 years call this museum home. The Studebaker National Museum is a state of the art facility designed to be reminiscent of the Studebaker dealerships of the 20's and 30's.
It displays the first and last vehicles the corporation ever made. It also boasts the largest Presidential Carriage Collection outside of the Smithsonian. Included is President Lincoln's carriage he arrived at the Ford Theatre in the night he was assassinated.
Recreated is the Studebaker's brother's 1852 blacksmith shop and the first carriage they made.
The Studebaker family's Conestoga wagon that brought them west in the 1800's is a featured highlight.
Military history is recorded in a collection of vehicles from six wars.
From horses to horsepower, from ragtops to hardtops and more. It's all part of the Studebaker National Museum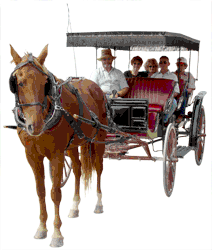 2. Archbold, OH –  The Historic Sauder Village
Have fun in the past at Ohio's largest living-history village. Sauder Village is a Destination of Choice in Northwest Ohio! Plan a trip to the Historic Village and your group will visit at their leisure.  They'll enjoy the costumed guides and working craftsmen in nearly 40 historic homes and shops. Your tour can be customized with a special workshop, lecture or guided tour. You might want to include a home-cooked meal at the Barn Restaurant in your itinerary.
What to Expect: Allow 3 – 4 hours to visit in the Historic Village. There are plenty of shopping opportunities in the craft and retail shops. The living-history village is very group friendly. It boasts a large restroom, paved walks and plenty of benches throughout. Plan a trip to the past that's sure to please.
3. Toledo, OH – Oliver House/Maumee Bay Brew Pub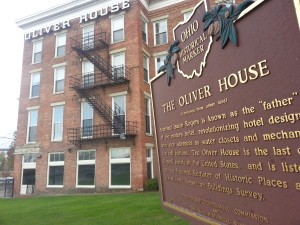 When the Oliver House opened its doors in 1859, Toledo's population was nearing ten thousand and it was in the midst of progress. Toledo was a railroad center and growing commercial metropolis. The city boasted a telegraph line, and had erected a bridge to span the Maumee River.
Renowned architect Isaiah Rogers designed a first class modern hotel for "one of the most delightful portions of the city". The location; the section of downtown referred to as the Middlegrounds. The hotel; would have a main front overlooking a beautiful park with shade trees and private rooms that offered a view of the Maumee River.
The property changed hands several times and was gutted to accommodate industrial business. The only remnants of the grand hotel were two ornamental marble mantels, some wallpaper, and a black walnut and ash floor in the lobby area.
Today, the Oliver House stands as the only remaining hotel designed by Isaiah Rogers. Happily, it has been returned to the public once again as a place of social activity and entertainment. The Oliver House has withstood one hundred fifty years of wear and tear. This most important landmark has now been renovated to reflect its architectural as well as historical significance.
The Maumee Bay Brew Pub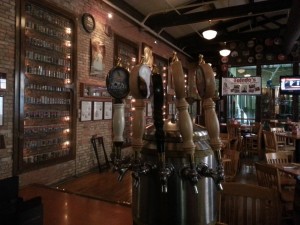 The Maumee Bay Brew Pub is located in the main ballroom on the second floor of the historic Oliver House. Their menu offers terrific comfort food, wood-fire brick oven pizzas, "build your own" burgers, and great appetizers.  All with a perfect view of the 500-gallon tanks of the Maumee Bay Brewing Co's crafted brews. They are sure to have the beer for you.  They offer everything from a crisp and light summer beer, a hoppy and balanced IPA, a full-bodied toasty stout, or something a bit historical. The Pub is a unique setting filled with wonderful brewing and beer memorabilia to explore.
Plan a Trip 
Plan a trip to Cleveland with a route that enhances all that the destination has to offer. A trip full of history on a route steeped in it.  Escape the blahs of I-80/90!
The links to each destination will take you to the group tour page of their sites.  Contact their group sales departments and get on your way to creating your adventure.
Still aren't confident you can plan an awesome tour? Regal's tour planners are here to plan a trip for you, you and your group will never forget.