Sweetie Pies St Louis MO Group Tour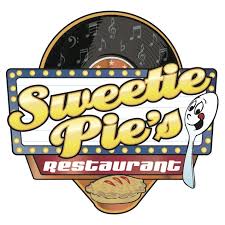 Our Sweetie Pies group tour to St Louis takes you to the home of "Certifiably, Undeniably Damn Good Fried Chicken". Founded by Miss Robbie, a former background singer for Ike & Tina Turner with a fierce passion for cooking.
Miss Robbie took the soul food recipes she learned from her mom as a girl and serves them up at Sweetie Pie's. The comfort food served at all the locations is "made-from-scratch".  The great service makes the experience all the better.
The Sweetie Pies restaurants have become St. Louis landmarks and must-sees on tour itineraries. Take a gander at their sumptuous menu here. For trip details click here!
[title_small bottom_margin="no" small_text=""]Lumiere Place Casino[/title_small]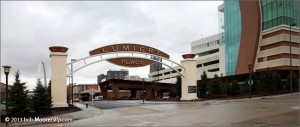 Featuring 294 luxurious suites, HotelLumiere is one of the premier all-suite hotels in downtown St. Louis. Only steps away from the Gateway Arch, America's Center, Edward Jones Dome and Busch Stadium it boasts location, location, location!
Amenities include; signature pillow top mattresses, with plush Italian duvets and 100% Egyptian cotton sheets; two flat-panel tvs and refreshment centers. Refresh yourself in the state-of-the-art fitness center. Warm and relax your muscles in the hot tub then cool off in the sparkling pool.  What are you waiting for? Register online now!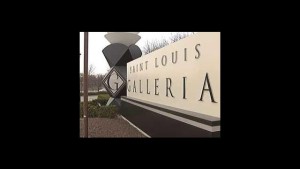 [title_small bottom_margin="no" small_text=""]Saint Louis Galleria Mall[/title_small]
For exciting shopping, dining and entertainment on our Sweetie Pie's Group Tour to St Louis we enlist the Saint Louis Galleria Mall. Offering free Wi-Fi, electric scooters, soft seating area, and wheelchair service; the Galleria provides the best in shopping and comfort in St Louis. Featuring Macy's, Nordstrom and Dillard's as the anchors it boasts stores for every taste. In shoes; Aldo, Bakers, Foot Locker, Clarks, Michael Kors and Steve Madden just to name a few. Aveda, Bath & Body Works, Sephora and The Body Shop are a few of the bath and beauty choices you'll have. If you love jewelry; Pandora, Swarovski, Fossil, Charming Charlies and Kay are some of the choices you'll encounter.  Apple, Microsoft and Brookstone are in the house for the techie in you.
We wouldn't even attempt to name the apparel stores! But we will give you a small taste of what's cooking in the Galleria! Auntie Anne's, California Pizza, Chipotle, Five Guys, Nordstrom eBar, Starbucks, Teavana, The Cheesecake Factory, Godiva Chocolatier and Great American Cookies are sure to satisfy your taste buds.
You'd be here all day if we listed all the Galleria had to offer.  Feel free to visit their site for more information: Saint Louis Galleria Mall
[title_small bottom_margin="no" small_text=""]Reserve your seat[/title_small]
Get the trip details and reserve your seat on our Sweetie Pies Group Tour to St Louis today!